Index Structures for Main Memory Database Systems

With the exponential growth of data available in the digital universe, having fast and space efficient access to data is increasingly becoming more and more important. At the same time, the amount of main memory have reached capacities that even large enterprise datasets can entirely be kept in RAM. To create state of the art data management systems, it is crucial to optimize those systems for modern hardware, in particular for concurrency, cache and space efficiency.
DBIS therefore conducts research in the field of main memory index structures and graph databases.
Team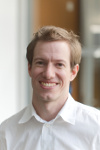 Tel:
+43 512 507 53237
Office
ICT building, 2nd floor, room 3S01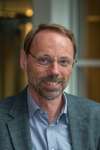 Tel:
+43 512 507 53220
Office
ICT building, 2nd floor, room 3S10