Semistructured Data and Recommendations

Current mass-collaboration and social media platforms use tags (or key-value pairs) to annotate and categorize resources enabling effective search capabilities. Due to the broad span of users of such systems (originating from different cultures and backgrounds, speaking different languages, etc.), the information provided features a limited amount of common structure, as e.g., objects are named differently and information is structured differently. This is a severe constraint in regards to the performance of search facilities. Our research aims to advance current recommendation approaches for semi-structured data to overcome structure heterogeneity and to develop tools to support users in the process of information curation.
Please find out more about the developed prototypes here.
Team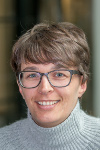 Tel:
+43 512 507 53236
Office
ICT building, 2nd floor, room 3W02
Consultation Hours
currently on maternity leave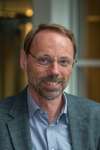 Tel:
+43 512 507 53220
Office
ICT building, 2nd floor, room 3S10